It feels like it's still New Year's Day, but already January has gone fleeting by, and February was fast approaching and now it is here. As I couldn't complete the 2016 Goodreads Reading Challenge (99/100 books- in reality I read more than 99, but I found Goodreads in October and couldn't remember them all) I'm really proud of the fact that I went on to read 13 (WHAT?) books just this month. So you can imagine this is going to be a very lengthy post.
Books I Read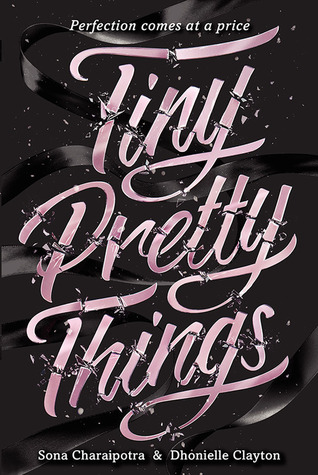 Insurgent – is the sequel to Divergent, which I found almost as nearly exciting. I actually bought the series for my birthday, and even my inner Scrooge was in on the celebration, would you believe.
Tiny Pretty Things – I adored the diversity in this book! There's illnesses, different race and good portrayal of another fascinating culture. But unfortunately I have no interest in ballet, or revenge. So kinda…flicked…through…only reading wholly at the foody parts.
Asking For It – is the amazing and honest approach to rape. It is one of the most difficult issues women face today, and explores the term 'asking for it'- if the girl was wearing a skin-tight top and a mini-skirt, did she deserve sexual harassment? Um, I think the answer is NO. But clearly some delusional people don't agree.
Lola and the Boy Next Door – Lola, Max, Calliope and Lindsey are all excellently developed characters, some more than others. I totally loved the level of cute romance in this book, which I also found in Anna and the French Kiss. After reading Lola, I decided to have some more confidence in what I wear.
City Of Ashes – the sequel to City Of Bones- and the second book in the series I don't enjoy as much as others seem to do?
Songs About a Girl – cute romance with a cliche love triangle and getting caught up by paparazzi etc.
If I Stay – omg this book was beautiful. It was one of a very rare few that made me shed tears, and it was so freaking emotional. You have got to read this book. And ignore what it says on the cover- it is NOTHING like Twilight. Twilight has nothing on this book! The only fault is the cover. Couldn't they have invested some more for a cover of a book as gorgeous as this??
Ruby Redfort Blink And You Die – the amazing series finale, read my full review here.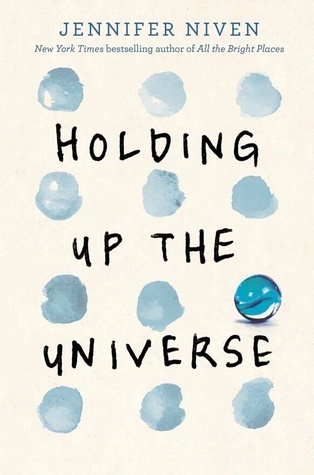 Holding Up the Universe – I didn't like All the Bright Places but I decided to give Jennifer Niven another chance and boy, am I glad I did. I watched a documentary about face blindness a few months before I read this book and it all came back to my mind and left me thinking, how awful would you feel if you can't recognise your best friend, spouse, siblings or parents? 
The Ever Never Handbook – I read the School For Good And Evil series last year, but wasn't a massive fan of the books. I read this just for the illustrations 🙂
One – okay, how do I describe this book in words? It was gorgeous and beautiful and absolutely heartbreaking. It made me cry. There's something I never do – open up my tear ducts to words on a page.
Ten Thousand Skies Above You – After reading A Thousand Pieces of You, I felt like I had to give this one a go too, because of the kind-of cliffhanger. It was disastrous. The first and second book. I am not geeky and maybe it doesn't take much to understand how the Firebird works, but I didn't get it at all? Hmm…
Notes on Being Teenage – this is the only self-help kind of book I've read in years. It was refreshing to take a break from fiction and enjoy encouragement about body image, cyberbullying and all sorts of inspirational messages. This book was very helpful and personal and honest about everything, but still made me feel comfortable reading. 
OOH AND I THINK I SHOULD MENTION SHERLOCK AND THE APPLE TREE YEARD RUMOUR. I HAVE TO WAIT A WHOLE YEAR FOR MORE HOLMESYNESS (OKAY, THAT'S NOT A WORD BUT NOW IT IS BECAUSE I JUST MADE IT UP AND I AM A WALKING TALKING BLOGGING DICTIONARY BASICALLY.)
Awesome blogs I discovered this month (and last month)
I am sorry if I missed anyone out 😦 🙂 
My most anticipated book of 2017 is Always and Forever, Lara Jean by Jenny Han, the third and final book in the To All the Boys I've Loved Before trilogy.
BYEE!!