Hello, everyone! Gosh, how time flies. I can't believe it's March of a new year already! Month two was all right, but I was stuck in a reading slump, completing 8 books, which is still quite a lot, but comparable to last month's thirteen. The books I read in February were mostly good, but there was one I picked up and flew through just for the fun of it. Anyway, time to see the books!
---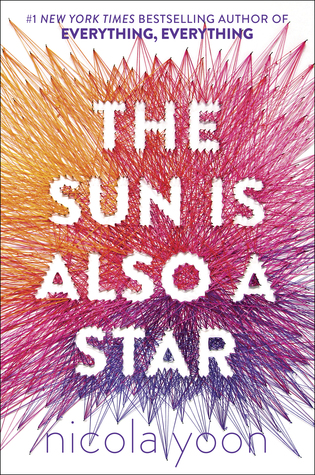 The Thousandth Floor: I'll be honest with you. I really, really didn't think I'd enjoy this book as I'm not a big fan of glamour w/ dystopian, but by God was I proved seriously wrong. TTF has an amazing cover and I loved it so much! I don't want there to be a sequel because I don't want to find out how all the characters end up and their revenge on Leda. (Boo Leda.) 5/5 stars.
Our Chemical Hearts: I wasn't expecting much from this and it didn't give me much. I found the plot cliche and wasn't emotionally invested in the characters as I usually am with good books. I feel mean writing this but the cover was awful, and I just really did not care about what happened between Henry and Grace. 3/5 stars.
The Vlogger Diaries: I'm getting fed up with all books with the word 'diary' in their titles, eg. Dork Diaries, Diary of A Wimpy Kid, this book, etc. The storyline was boring. Also there were absolutely no other people in it except the writer referring to them, so it wasn't refreshing as it had only one writing style (which I happened to hate) and very little speech if any at all. The cover's not very good either. But all in all, it was okay as a 1 hour rapid read. 3/5 stars.
The Sun is Also A Star: This was amazing! I actually don't mind instalove that much, but Everything, Everything was getting a lot of controversial opinions for it so I was scared to approach this book as I had not read Yoon's debut novel yet. But it was so good! I could have lived without the happy ending, though. The one-day affair then abrupt farewell did me fine. 4.5/5 stars.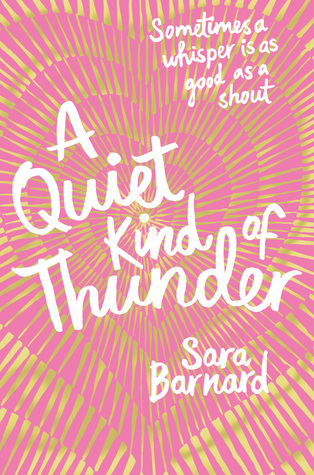 A Quiet Kind of Thunder: I found Sara Barnard's first novel, Beautiful Broken Things, good so I thought I'd try this and I loved it even more then the aforementioned debut. The cover's actually kind of eek and my eyes were finding it difficult to stay open as it was so so shiny? 4.5/5 stars.
Am I Normal Yet?: This cover reminded me a lot of John Green books. Just wanted to say that 🙂 I loved this book. It dealt with important feminist issues as well as relationships and mental illnesses (Evie has OCD) really well, and I found the book brilliant overall. It reminded me of Finding Audrey as well in the sense that Evie wishes love will fix her illness. 5/5 stars.
Simon VS The Homo Sapiens Agenda: This book was simple and good, but I didn't really care much for the characters or who Simon ended up with (although I liked who he ended up with, it was adorable). I didn't enjoy this book as much as the others and I think this is a very unpopular opinion in the book blogosphere, but it's just how I found it. 3.5/5 stars.
I'll Give You The Sun: IT WAS ABSOLUTELY GORGEOUS! It takes a few chunks to get into, but once you're into it it's impossible to stop reading! My brain kept thinking about Jude & Oscore before sleep 🙂 And I loved the way it focused mainly on twinhood (that's a word now because I used it) whilst also focusing on romance. This book had a really different vibe to The Sky Is Everywhere, also by Jandy Nelson. The coincidences are like fate in this book and I think that's wonderful. As soon as I finished the book I wanted to re-read it immediately! There is going to be a much longer rant as a review sometime soon, so look forward to it! This is to be an all-time favourite of mine. 10/5 stars.
---
Blogging in February
I wrote 9 posts. 
My blog got to 75 followers. OMG Thank you ever so much everyone. It means such a lot to me that you'd read my rants. 🙂 
I achieved 300+ likes, comments included! This is amazing for me!
What to look for in March 
a couple of posts for World Book Day etc. 

2 awards or maybe more

2 tags or maybe more

the first post of the These Books Are Beautiful Inside Out series I'm planning

6 mini reviews at least

and other interesting posts!
Thank you and that's it for the wrap-up! Hope you had a fantastic February and have a fabulous March!